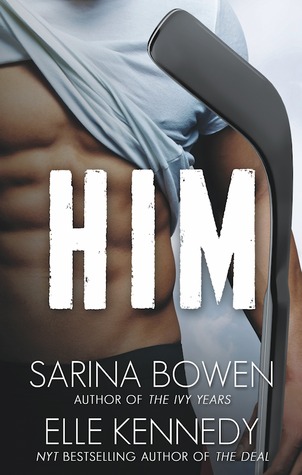 They don't play for the same team. Or do they?
Jamie Canning has never been able to figure out how he lost his closest friend. Four years ago, his tattooed, wise-cracking, rule-breaking roommate cut him off without an explanation. So what if things got a little weird on the last night of hockey camp the summer they were eighteen? It was just a little drunken foolishness. Nobody died.
Ryan Wesley's biggest regret is coaxing his very straight friend into a bet that pushed the boundaries of their relationship. Now, with their college teams set to face off at the national championship, he'll finally get a chance to apologize. But all it takes is one look at his longtime crush, and the ache is stronger than ever.
Jamie has waited a long time for answers, but walks away with only more questions—can one night of sex ruin a friendship? If not, how about six more weeks of it? When Wesley turns up to coach alongside Jamie for one more hot summer at camp, Jamie has a few things to discover about his old friend...and a big one to learn about himself.
Warning: contains sexual situations, skinnydipping, shenanigans in an SUV and proof that coming out to your family on social media is a dicey proposition.
5 Purple Skittles stars
Jamie and Wes were two teenage boys who used to meet every summer at hockey camp, at Lake Placid, bonding and becoming best friends until one night changed everything and they stopped being in touch with each other.
There's no way to undo the wreckage I'd wrought four years ago. I can't take back that ridiculous bet I'd forced on him or the very awkward result. If I could go back in time and restrain my stupid eighteen-year-old self from pulling that bullshit, I would do it in a heartbeat.
Four years later, the fate brings them together when their college hockey teams play for the championship. They seem to be in good terms, so Wes decides to join Jamie as a coach at the camp. But he has a secret to share with him before they become roomates once again. He needs to let him know that he's gay and see how he feels about it. What he can't share with him yet, though, is that, Jamie is his childhood crush and that he is still in love with him.
I'd been crushing on my straight best friend for a long time. But I couldn't tell him that. My only move here was to play along.
Those six weeks at camp make Jamie explore himself and take a good look deep inside of him. He will be able to understand some things he wasn't aware of himself and he will make decisions that will change the course of his life.
I'm attracted to women, no doubt about it. I'm also attracted to men, apparently. Wonderful. Complicated fellow, my dick.
I just finished Him with a big smile on my face. I don't think I've read a better MM romance and if you love boys on boys action and you haven't read this one yet? Big mistake!! Go and grab this book & you won't regret it! This was totally sweet, funny and steamy!!
The one thing I don't understand was why Wes reacted like that when he considered Jamie as the most laid back guy. (view spoiler)[I mean if he was really that cool, why would he react so badly? That was proved by his reaction when he learnt about his friend's sexual oriantion. Maybe he was afraid that things would be awkward after that, but sadly he threw his friendship without giving Jamie a chance to react and that was the only thing that didn't stick so well with me. But knowing how much he needed approval, after his awful family, yeah I get it. (hide spoiler)] Anyhow, I laughed at their insane dialogues and actions, swooned and awed several times with some of their thoughts and actions as well [Wes in love was priceless, I felt so much for him!] and don't get me started on their smexy moments. Oh my god, they were so freaking hot they could melt an iceberg!!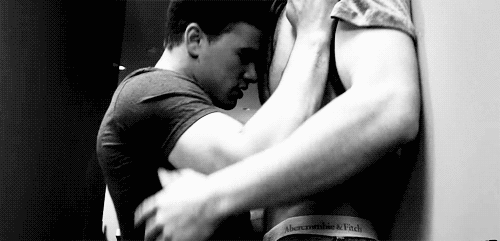 Him was a book that won't disappoint M/M lovers and trust me when I say you're in for a treat!! Looking forward now to the sequel Us :)