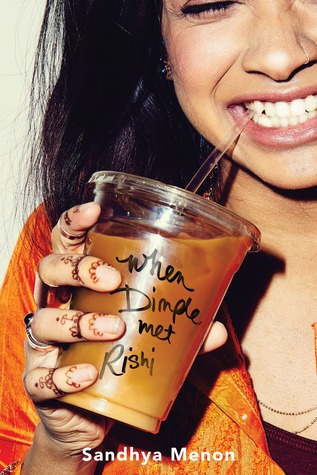 Dimple Shah has it all figured out. With graduation behind her, she's more than ready for a break from her family, from Mamma's inexplicable obsession with her finding the "Ideal Indian Husband." Ugh. Dimple knows they must respect her principles on some level, though. If they truly believed she needed a husband right now, they wouldn't have paid for her to attend a summer program for aspiring web developers…right?
Rishi Patel is a hopeless romantic. So when his parents tell him that his future wife will be attending the same summer program as him—wherein he'll have to woo her—he's totally on board. Because as silly as it sounds to most people in his life, Rishi wants to be arranged, believes in the power of tradition, stability, and being a part of something much bigger than himself.
The Shahs and Patels didn't mean to start turning the wheels on this "suggested arrangement" so early in their children's lives, but when they noticed them both gravitate toward the same summer program, they figured, Why not?
Dimple and Rishi may think they have each other figured out. But when opposites clash, love works hard to prove itself in the most unexpected ways.
"He already knew the first time he saw Dimple's picture that their story would become a sort of legend"
I truly enjoyed this book! I thought it was sweet and adorable and I don't know if it's because I rarely read YA contemporary anymore or it's because I appreciate the Indian culture and I love learning about other cultures, habits, customs, language etc. etc.
So I noticed this book didn't have many positive reviews and I don't understand why. I know one on its own and all that stuff, but just relax and enjoy a book and stop over-analyzing everything you read. They are teenagers, for them to "punch on his ribs" didn't mean that she sent him to the hospital. I don't know man, I enjoyed it and didn't care too much.
It was a story that made me smile, I was invested in their relationship, intrigued to see how it would develop since their first meeting wasn't the best, but that was what made the climb even harder I suppose. I liked Dimple's character (yeah, sue me for that!), I loved Rishi even more, I enjoyed the secondary characters and the plot was unique, either it's a possible real thing or just a FICTIONAL thing. Who cares? You're reading a FICTIONAL story. Read it or not, I don't care. I liked it and that's what matters.