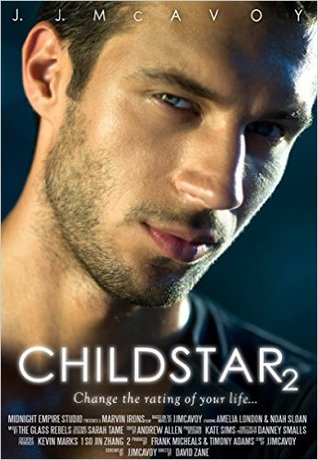 Amelia London is America's sweetheart. Noah Sloan is America's bad boy. Both are former child stars and once were lovers. When they are cast as the leads in the upcoming erotic suspense blockbuster—
Sinners Like Us
—they are forced to come to terms with the issues that tore them apart to begin with.
As the whole world watches, can they keep their secrets hidden? After all, everybody is a sinner…
My rating: 4 of 5 stars
"I think the reason we all love Damon and Blair is because we relate to them.
After all, there is a sinner in all of us."
Childstar 2 starts right off where we left Noah & Amelia at the ending of part1. They both now share a secret and they cannot tell anyone about it. Amelia realized a lot of things about her past and her whole life and now she has to pretend that nothing has changed and that she doesn't know about that haunting truth.
The couple comes even closer than before even though some people seem to protest at first about it. They keep shooting scenes from their upcoming movie, but their passion makes them blur the lines between acting and real need for each other. Damon becomes Noah, Blaire becomes Amelia and the shooting of the movie gets on fire by them.
Someone won't make it easy for them though and the couple will have to face complications that will keep them apart, but also fighting for each other.
Enemies, allies, friends and foes. This book had it all! Suspense, action, laughter, some super hot moments & twists that make you question what has just happened. I still cannot comprehend how this book ended. What happened truly surprised me.
I wish I had the next part to start it immediately, because this author definitely knows about cliffies. Looking forward to the final part of this amazing series!
ARC was provided by the author in exchange for an honest review