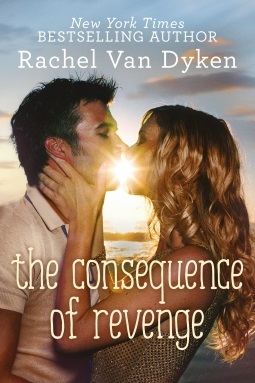 After losing his best friend to another guy, the notoriously too-confident Max Emory suddenly feels lost. He may have devastatingly good looks, an abundance of charm, and a claim to one of the biggest hotel empires around, but he has no ambition anymore. So when his fed-up friends decide they've had enough of his moping, they sign him up to be the next bachelor on the reality series Love Island. And between his pride and his forged signature on an ironclad contract, Max just can't say no.
Now he's stranded in paradise with twenty-four women, one terrifying goat, and Becca, the breathtaking barista who already turned him down back home. The closer Max gets to Becca, the more determined he becomes to win her over. As she gets to know him better, things start heating up. But is Becca really after Max's heart—or is she after the cash prize she could claim once the cameras stop rolling?
If you have read the The Consequence of Loving Colton Then you probably have met and remember Max. In the first book Max pretended to be his best friend's boyfriend. After many shenanigans, his friends planned a revenge and applied for him to be the next Bachelor on the reality show "Love Island- Sink or Swim: Season Five".
Max got qualified being not only handsome, but also a millionaire. He's now forced to spend the next weeks in an island with 25 women , hungry for him, willing to be the winner and not only win his 'love', but also the financial reward. Becca is one of the contestants and she aims for the money, because she needs them for her college. She's not interested in him, especially since she was a local, who had met and rejected him before the game. Maybe an alliance between them could work, but what happens when her insecurities get in the way?
Max is a unique character. Completely funny, flirty and definitely over the top with his ridiculous words and actions. The whole book is like his character. Full of shenanigans and over the top scenes. For those who have read the first book, yes Jason was still a walking accident. I rolled my eyes several times, but I can't hide the fact that I also laughed and enjoyed Max's book, more than the first one. My biggest complaint though, was about the events that happened at the last part of the book. I was really disappointed by the turn of events at the final act at the island.. I'm not sure if I'm going to continue the rest of the series, but I'm definitely curious to read something different by Rachel. I think her Eagle Elite series will work for me, more than the Consequences.
Arc provided by Netgalley in exchange for an honest review