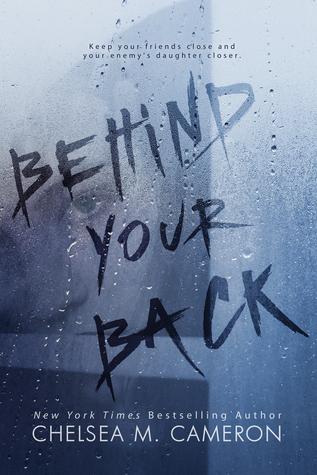 To get to him, I need to use her.
I'll play her like a violin and have her falling in love with me before she even knows what's happening.
It will be easy. I've done it before and I'll do it again.
A tool to get what I want.
When I'm done with her I won't think twice about walking away.
At least, that was what I thought.
3.5 "I knew you were trouble" stars
Quinn Brand is a successful businessman, working in finance and helping rich people with their investments. Or maybe not? Maybe his real name is Sylas, he's a simple boy who enjoys beer and hamburgers and hanging out with his cat, instead of hiding his tattooed body under expensive suits. He pretends to be someone else. He wears his facade and the only way to move on with the plan is to get under her skin. If only she knew that he's using her to get to her father..
Saige is fierce, passionate, a redhead rebel with a tattoo and piercings. She is a spitfire and for the first time ever his mark is a challenge. But what should be an easy mission, seems to get complicated when he realizes that this girl is trouble and he becomes obsessed with her, when this wasn't supposed to happen. Is he really going to follow the plan and break her heart in the process?
I always struggle when it comes to putting my thoughts into words. There's not much I can say about this book. I enjoyed the writing and the characters seemed to have many layers. I think this book could give a new meaning to the quote "looks are deceiving". I liked Cash's character and his friendship with the guys was really wonderful. I do hope we get to see more of them and his 'mystery' past in the next book.
However, I have to admit that it was very predictable to me and I always appreciate the element of surprise, something that didn't meet my expectations here. It was so obvious that I hoped the so called cliffhanger wouldn't be what I thought to be. I was disappointed because I had seen that coming from miles away and I got bummed because of it.
I still enjoyed the story though and I'm curious to see how it's going to continue in the next book. It was also quite steamy and I enjoyed their dates and conversations about life, movies and books. The hero is swoon worthy, so if you're into tattooed guys with suits and a cat as a pet and heroines with an attitude, then you'll definitely like this one ;)
Arc was kindly provided in exchange for an honest review.
The next book in the series, BACK TO BACK,
will be released on June 9th!
20 winners will receive a signed paperback of Behind Your Back and Back To Back, a tube of Maybelline 'On Fire' Red lipstick and a Chelsea M. Cameron tote bag!
AUTHOR INFORMATION:
Chelsea M. Cameron's Bio:
Chelsea M. Cameron is a YA/NA New York Times/USA Today Best Selling author from Maine. Lover of things random and ridiculous, Jane Austen/Charlotte and Emily Bronte Fangirl, red velvet cake enthusiast, obsessive tea drinker, vegetarian, former cheerleader and world's worst video gamer. When not writing, she enjoys watching infomercials, singing in the car and tweeting (this one time, she was tweeted by Neil Gaiman). She has a degree in journalism from the University of Maine, Orono that she promptly abandoned to write about the people in her own head. More often than not, these people turn out to be just as weird as she is.