A band trying to win it big on reality TV. A secret romance that might ruin it all.
Music major Maddie Taylor just finished her junior year of college and has a summer internship lined up with the LA Philharmonic, yet every night she practices guitar and secretly dreams of a louder life. But geeky girls like her don't get to be rock stars. That is, until tattooed singer Jared Cross catches her playing guitar and invites her to join his band on The Sound, a reality TV show competition.
Once on the show, Maddie discovers there's more to Jared than his flirty smile and bad boy reputation - and that he's just as big a geek as she is. With each performance their attraction becomes impossible to ignore, but when the show pressures them to stay single, they're forced to keep their relationship secret.
As the competition heats up, Jared will do whatever it takes for his band to win, and Maddie must decide if following her dream is worth losing her heart.
*** New Adult romance suitable for 17+ due to mature content. ***
The Chasing The Dream series:
#0.5 More Than Exes - Kyle & Alexis's story: FREE!
#1 More Than Music - Jared & Maddie's story
#2 More Than Comics - Hector & Tara's story
#3 Behind The Seams - Julie's story (2015)
#4 Going The Distance - Carla's story (2015)
Maddie is a quiet, geeky girl who always takes the safe choice and never dares to dream of something bigger. Until she meets her friend's brother, Jared and somehow he's asking from her to replace their bassist for an audition in the reality TV show 'The Sound'.
As the show evolves the two of them come close, even though nobody seems to want them together. Not the producers of the show, not their bandmates. Everyone wants Jared to be the villain, the bad boy who flirts with numerous girls and a romance between them could probably cost them the win.
Will they sacrifice their chemistry and their feelings for the sake of the show? For the sake of their band and their music?
"This was our one shot to change our futures forever. Our one moment to lose ourselves in the music and hope we brought the audience along with us. Our one chance to turn our dreams into reality."
This book is following Villain Complex through their audition and additionally behind/&on the stage of a music reality show, such as 'The Voice', only here it's called 'The Sound'. Other than that, the whole process was entirely like watching the tv show, but with spicy BTS moments, schemes, a romance brewing between the heroes and of course bonding moments between the band as well. If you're into reality shows then you'll enjoy this one.
I did enjoy this book, even though it was kind of predictable (I mean isn't it expected that the band would reach the finals?) What I didn't like and made me lower my rating though was how the heroes handled their situation around 80%. I didn't support the hero's action, BUT the heroine reached another level. I thought her reaction wasn't reasonable and that she caused drama without being necessary. Since they had agreed not to reveal their secret, until the show would be over and only one week had been left, I believe she overreacted and she just made me shake my head in disapproval.
It was getting harder and harder to keep up with this friends-only charade in public, and I worried we were too obvious with all of our secret looks and quick touches. How could anyone miss the fire smoldering between us every time we were in the same room?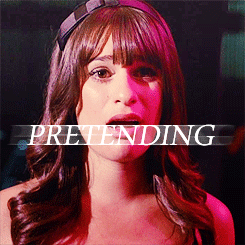 However, it was a nice read, with a few scenes that were fun & sexy (the fence scene= H O T)! I really liked the author's writing, so I'm definitely interested to read Hector's story. Plus it's set at Comic-Con!! My inner geek really likes the sound of it.
PS: I couldn't help but imagine 30 Seconds to Mars' version of 'Bad Romance'! If you haven't heard of it, I think you should! <33
Copy was provided via NetGalley in exchange for an honest review.