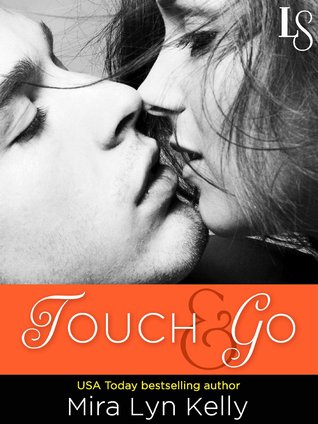 USA Today bestselling author Mira Lyn Kelly cranks up the heat for two lifelong friends whose most secret longings come true in every delectable way.

Vivacious and successful, Ava Meyers is living her dream life, except for one thing: Ever since childhood, she's been in love with her best friend . . . and she's never admitted it. Back then, Sam Farrow was a damaged young man with a tough past. Now he's supremely confident, super-sexy, and totally untouchable—until the night when Sam pretends to be Ava's boyfriend to save her from some unwanted attention. In a moment of weakness, Ava finds out that a long friendship is no match for blistering sexual chemistry.

After years of denying his own feelings, Sam finds that one amazing night with Ava isn't enough to chase away all the pent-up fantasies. So he proposes they spend a few weeks driving each other wild, exhausting their every desire, and then return to their perfect platonic relationship like nothing ever happened. But Sam's plan has one fatal flaw: the part where they give each other up. Because the more they let go of their inhibitions, the more they're tempted to never go back.

Includes a special message from the editor, as well as an excerpt from another Loveswept title.
**3.5-4 stars**
Ava and Sam have been best friends since they were little kids. They are besties for over two decades. And they're about to change things between them when they will pretend to be together just to stop a stalker who's having a crush on Ava.
A kiss is enough to make them thread in dangerous waters. An unknown territory that so far it was just a product for fantasies. A kiss that turns into more. Suddenly they can't keep their hands of each other and they agree to get into a friends with benefits kind of relationship.
But are things so easy? When you've built a strong friendship all these years ago, a platonic relationship that never crossed lines, while Ava was in love with him since she was little? How is she going to keep her sanity when Sam doesn't want more?
Will things work out of them or will they destroy them?
When I started reading this book I was so excited because I always love a good friends-to-lovers kind of story! At first I was loving it! The steamy passion between them, the flashbacks, the insecurity and all the feelings made me want to devour this!!
But sadly things started changing around the half of the book. I think it lost the charm that it had on me at first. I was getting mad at the MCs and especially with Sam, because I thought that Ava's actions were reasonable and I could understand her.
I believe that this book would be so much better without the drama that it contained. Maybe it wasn't so much, but it was more than I expected and it was a bummer for me.
Overall, it's a nice story and the writing was amazing. Expect some really hot scenes!! I think you should give it a chance and hopefully enjoy it even more than I did! :)
Arc kindly provided by NetGalley in exchange for an honest review.
PS: Thank you, Alice for the BR! I'm so sorry I suck at these! :/