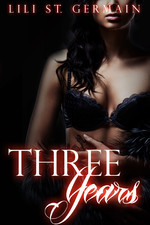 **Please note this book is a dark romance and deals with serious themes.*
Every day for six years, I used to pray that I would find my way back to the boy I loved.
Until finally, one day, I did.
But that's the funny thing about life. Nothing good ever lasts, not for me, anyway. You think you're the one with the power, at least I did, but then I got careless. One tiny mistake, and now I am powerless to stop what comes next.
People think money equals power, but all the money in my bank account, the dirty notes laundered clean that my father left for me, are useless.
Money does not equal power. Power is held by the one with the knife in his hand, tracing shallow cuts into your skin.
Power is held by the one who owns you.
I had power once.
Now, I have nothing.
**3.5 Torturing stars**
And I'm here to ask how much can a person tolerate? Juliette is probably one of the toughest heroines I've ever read about. Wow..This girl needs an applause. The courage and the guts she has, it's really out of my mind.
If you haven't read the previous books, this review may contain spoilers. Do not read if you don't want to get spoiled!
Confucius said, "Before embarking on a journey of revenge, dig two graves."
Now I know why.
And now I know, that there is something worse than death.
This.
After the terrifying ending of the 4th installment, we meet Julz paying the prize for the crimes she endured.

Dornan knows what she's done and who she is and keeps her locked, tortured and finally breaks her.

To me Juliette is not fucking broken. I think that deep inside there's always a fighter, an ignite that won't be doused.

Even when he inserted a truth serum, she was having an inner struggle to not reveal secrets to him and she succeeded to distract him. I'm just in awe for this woman!
"Monsters, all of you, and I'm going to wipe the
rest of you out if it kills me to do it."
I loved once again the writing, even if it can be predictable at times, I still enjoy it. I can't wait to read the rest two books. Even if they do have some really disgusting scenes, that make my stomach turn, I managed to handle this quite well. I EXPECTED WAY WORSE!! And I'm not a person who enjoys gore and generally nauseting images that make me want to bleach my brain!
Like Dornan peeling out her skin on the place that her previous scars/tattoo had been.. *shudders*