Dear Professor by Blaire Drake **Release Day Launch, ARC Review & Giveaway**
Does it bother you that you're ten years older than me? Have you ever thought it's wrong that you watched me fuck another guy on camera for months? What do you want from me, really? All I wanted was my letter of recommendation, but now I'm stuck, aren't I? Stuck under your thumb… And your body. From cam girl to personal whore, and all by the age of twenty-one. You've got me good, haven't you? But guess what? I can play too. Grab the polish, because I've found your skeleton, and it's time to dust. I'll see you in class. Oh and, Sir? I'm not wearing any panties. Love, Darcy P.s. you're an asshole.
Blaire Drake is a pseudonym for a New York Times bestselling author who wanted to think outside her box and write the kind of things that would shock even them. She loves taboo romance and pushing boundaries in her work. She also enjoys long walks on the beach at sunset, as long as it'll be followed by a good, old-fashioned spanking right after. DEAR PROFESSOR is her debut standalone novel, and her next book, PRETTY PORNSTAR, is also a standalone novel that promises to be equally as taboo and sexy.
"Is it wrong that it turns me on? When you call me Professor?"
Darcy is a college student who wants to apply for law school. In order to finish her studies, she's working as a cam girl. She's trying to stay hidden, until, one day, one of the most strict professors in her college, Jordan Keaton, is calling her to discuss, after class.
She needs a recommendation letter by him to get accepted in law school, but it won't come easy. Not when he knows her secret and threatens to expose her, something that would destroy her future plans. In exchange for his letter and his silence, Darcy needs to be his to please for the rest of the semester.
"I was no longer Darcy Hamilton, Dalton Cam Girl. I was Darcy Hamilton, Professor Jordan Keaton's Personal Whore. Fuck."
But Darcy wants a way out. She doesn't want to give up so easily, even though she already gets paid for sex. She needs to find his skeletons so she can turn their situation.
Are you really a debut author? Is this really your first book? Because if that's the case I have a serious question..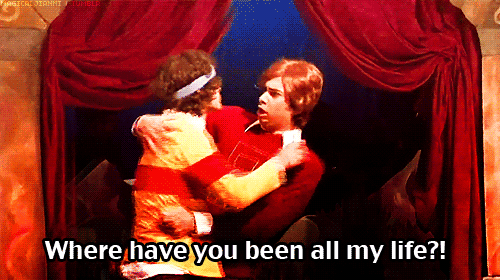 Seriously!! I am mindblown by the fact that this was your first work. I loved the writing, the smutness, the characters were challenging, the sex scenes were scorching, the dialogues were amusing and I just loved it!!
Can't hide the fact that I was really excited about this book. When I started reading at first, I was a little disappointed by the hero's approach and how he made his move on her. I have to admit that I became hesitant right away. I thought that I would have an issue
with the fact that he was blackmailing her
.
I'm glad I continued reading and the author's writing changed things for me. The heroine was sassy and quite bold, the hero held a mystery that made him fascinating and you can not help but fall under his magic spell as well. Why weren't my professors like him?!
"He was so handsome that he had to be the devil incarnate."
I also adored the secondary characters and every scene was truly enjoyable. I truly loved reading her debut work and I will be definitely reading more by her in the future.
Cannot recommend this enough, to friends who love erotica books and especially to friends of the teacher-student relationship type. The girl isn't underage, she's a college student and he's 10 years older than her, if age is your issue.
ARC was kindly provided by the author in exchange for an honest review.