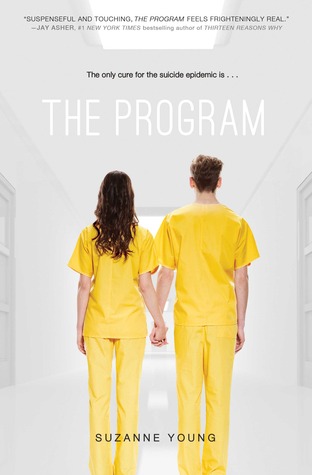 In Sloane's world, true feelings are forbidden, teen suicide is an epidemic, and the only solution is The Program.
Sloane knows better than to cry in front of anyone. With suicide now an international epidemic, one outburst could land her in The Program, the only proven course of treatment. Sloane's parents have already lost one child; Sloane knows they'll do anything to keep her alive. She also knows that everyone who's been through The Program returns as a blank slate. Because their depression is gone—but so are their memories.
Under constant surveillance at home and at school, Sloane puts on a brave face and keeps her feelings buried as deep as she can. The only person Sloane can be herself with is James. He's promised to keep them both safe and out of treatment, and Sloane knows their love is strong enough to withstand anything. But despite the promises they made to each other, it's getting harder to hide the truth. They are both growing weaker. Depression is setting in. And The Program is coming for them.
Imagine a world where teenagers are in danger of themselves. A world where teenagers kill themselves and suicides are contagious.
"If all your friends jumped off a bridge, would you, too?"

Apparently, the answer is yes.
To prevent this situation, the school district made the Program. Handlers will take anyone with suicidal tendencies. They will lock them in their institution and there they will take away their memories. When they get out they will be sent in a private school designated just for other returners.
Sloane and James are a couple who is against the idea of the Program. They're both fighting with their overwhelming emotions, especially when they are surrounded with friends and family who have killed themselves or tried to. They're trying not to show any kind of unhappy emotion in front of others, even in front of their parents, even when they lose beloved ones. They are scared of getting infected, but even worse, they are scared of getting into the Program, because they know afterwards they are going to lose themselves in there.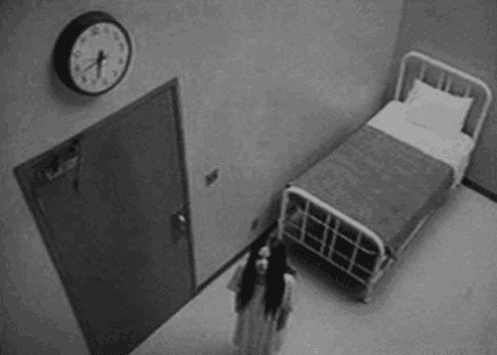 I'm still reeling from my recent experience of the Program. This book was one hell of a ride, my friends. Intense, suspenseful, full of angst and depressing as hell.
It sounds bad, but it was probably even worse. It was actually a thriller. I was turning the pages and I was scared, because this book is cruel. It brought out so many emotions to me. I even shed a couple of tears and I was still early. (view spoiler)[ WHY MILLER???WHYYYY??? :'( (hide spoiler)]
The book is divided in 3 parts. I can't really say what happens at each, but in the second part we're also introduced to Realm, a person who becomes an important part of the book and I still don't know what to feel about him. Let's say that I'm not his biggest fan, but I still liked him as a character and felt for him. The second part was also the most painful part. It was so cruel and inhuman. If you have read the Asylum by Lily White, let's just say that this reminded me of that book. But this one may be even worse. If I could, I would have smashed my device with all the anger and pain I had inside.
"My memories... I don't have many left."
I really loved James and Sloane, they were so amazing together. I felt so much for them and how it was just them against the world. I highlighted so many scenes and quotes and every dialogue was just the silver lining in a really moody world. It was what kept me reading, the curiosity what would happen to them and to the special bond that existed between them.



"I think I'm in love with you.. Is that crazy?"

"So crazy."

"Then I guess I love you madly."
The epilogue was a total mindfuck. I was reading and even though it felt like someone cleaned the fog, I was even more confused afterwards. Does it make sense? I was shaking my head, feeling so mad, but also so mindblown.
My only complaint against this book was that even though I really liked the writing, I felt like I have gaps. So many questions have been unanswered and I'm not sure I'm going to pick up the next book at the moment, so now I have to make peace with those gaps.
So, if you need a light, happy read, this is not the one for you. But if you need something angsty, that will punch you emotionally, then I dare you to pick this up.