Burned by love once before, divorcee Olivia Cassidy isn't looking for a recipe for "happily ever after". The first time she thought she found forever, it turned out to be a marriage with no sizzle and no spice.
Busy starting up her own business and raising two older children, love is the last thing Olivia is looking for—but when the sexy young chef Samson Beaulieu comes into her life, he's suddenly mixing up something new.
Now it's up to Sam to show Olivia how delectable their future can be. He may know how to heat things up—both in the kitchen and in the bedroom—but is Sam really made to love her?
Olivia is a woman that's in her 40s and she's a divorcee with two grown up children. When she goes on a getaway with her friends in Toronto, she meets Sam. She never expected that a younger man would capture her interest, especially one who also lives away from her city.
Sam will challenge her to go against everything, but with a woman like her things won't be easy for neither of them. Especially because Sam is a popular handsome chef, who has a tv show and therefore many young women chasing after him. So the question is, is he made to love her?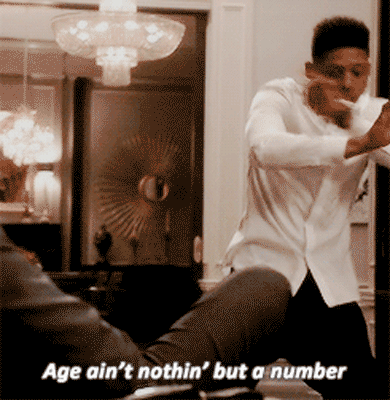 I loved so much this book. I'm very glad to say that I think it's one of the stories that will probably stick with me. For some reason, it seemed very original to me, maybe because I'm not used in reading about this age group? Perhaps. But I totally loved the fact that the heroes were grow ups and the heroine had teenage kids.
Furthermore, I liked that the reason of the divorce was completely realistic and that there were no hard feelings between the divorced couple. I mean, I felt sorry for Pete, but I've been in Olivia's shoes, so I really don't blame her and fully supported her reasons.
Anyway, this was my first book by S.M. West and I loved her writing. It was exceptional , the characters were amazing, the plot was lovely, sexy, funny and sweet and I can't wait to read more from her!