Hooker (L.A. Liaisons #2) by Brooke Blaine **ARC Review**
Whoever said singles were missing out by not finding true love and getting married before the age of thirty had never experienced the sheer pleasure of nightly romantic comedy viewings in their underwear while eating one of Licked's famous Crazy Cat Lady sundaes. Because life just doesn't get better than that.
At least, it doesn't for Shayne Callahan. It didn't take more than a handful of broken hearts after college to solidify that she was better at pairing up those around her than herself. As a matchmaker at the elite HLS—Hook, Line, & Sinker Matchmaking Company—in the City of Angels, she has a knack for finding the other halves of even the most eccentric clients:
Sugar daddy with a foot fetish? Gross, but no problem.
A severe case of nudophobia? Match made before lunch.
But even the most happily independent of women can find their best-laid plans screeching to a halt when they meet that guy. For Shayne, that guy comes in the form of boyishly handsome, suspender-lovin', dimple-poppin' Nate Ryan on a pantsless (we'll get to that later) Metro ride.
Of course, relationships can never be easy. Before the destined lovers can ride off into the sunset, they must overcome a power-hungry and sexual-punning boss, a celebrity scandal and cover-up, and let's not forget Shayne's dreadful foot-in-mouth disease—with which there can never be a happily ever after.
Will fate throw Shayne a freakin' bone? Or will she be destined to live out her life as sexy(ish), single(ish), and L.A.'s finest Hooker (upper)?
Shayne is working in a matchmaking company under her bitchy boss, Val. One night she meets Nate, a younger guy than her, but they seem to have a love-hate relationship, since for some reason he makes her feisty everytime they chat.
At the same time, a famous actor comes at her company and reveals something to her. When things go wrong, she decides to back up for him and things become more complicated. But what happens when at the same time she gets closer to Nate and she can't reveal the actor's secret or their agreement?
Can't a guy give a compliment?
A really fun, refreshing read with many sexy and funny moments. Brooke Blaine has given us, once again, really enjoyable characters, storylines as well as dialogues. I had such a fun while reading this rom/com! :)
What I liked about this one, was that I could relate with the heroine. She's a tall clutz that can't walk on heels! That screams Sophie, you guys! :P Also, it's been a common case in my life where I should speak and instead I stay silent. Where I try to fix a mess and make a bigger one instead, just because I wanted to help. Where I put up with bitches instead of slapping them. So there were moments where I fell frustrated, but I could also understand, because I've been there.
I also fell in love with Nate. Like seriously, the guy was book boyfriend material and this has happened to me before on Licked. Brooke has the talent to provide you with males that you will swoon over and females that you want to high five and shake booties with. That scene at the office... Just hot damn!! And then when the suspenders were handsy.. *whistles*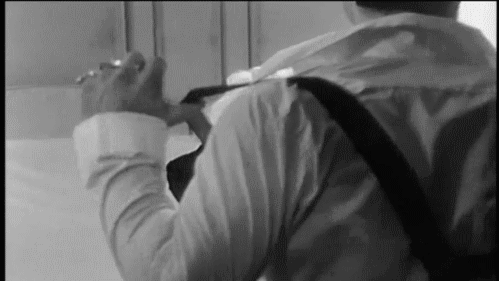 I can't wait to read P.I.T.A and on that note I have to say that pita in greek means pie. Just a trivial just in case :P Also, so much mystery around Quinn's job!! I'm sure in the end it will be something that none of us expects, but I'm super intrigued.
Last but not least, can I pray and hope for an m/m book?? There's someone single in this book ready to mingle and I fully support a book that will be saying his story! ;)